Through Web-Opac You can search Library materials (Books), Status of Book, New Arrivals and you can also access your account status.
Below is the snapshoot and Guidance for how to use Web-Opac:
Just click on the below Link or you can also appear through Intranet (Intranet-Facilities-Central Library and then click on Online Catalogue)
You will appear in below window where you can search your required materials using different search facilities like simple search, advanced search, ISBN No. search and Accession No. Search.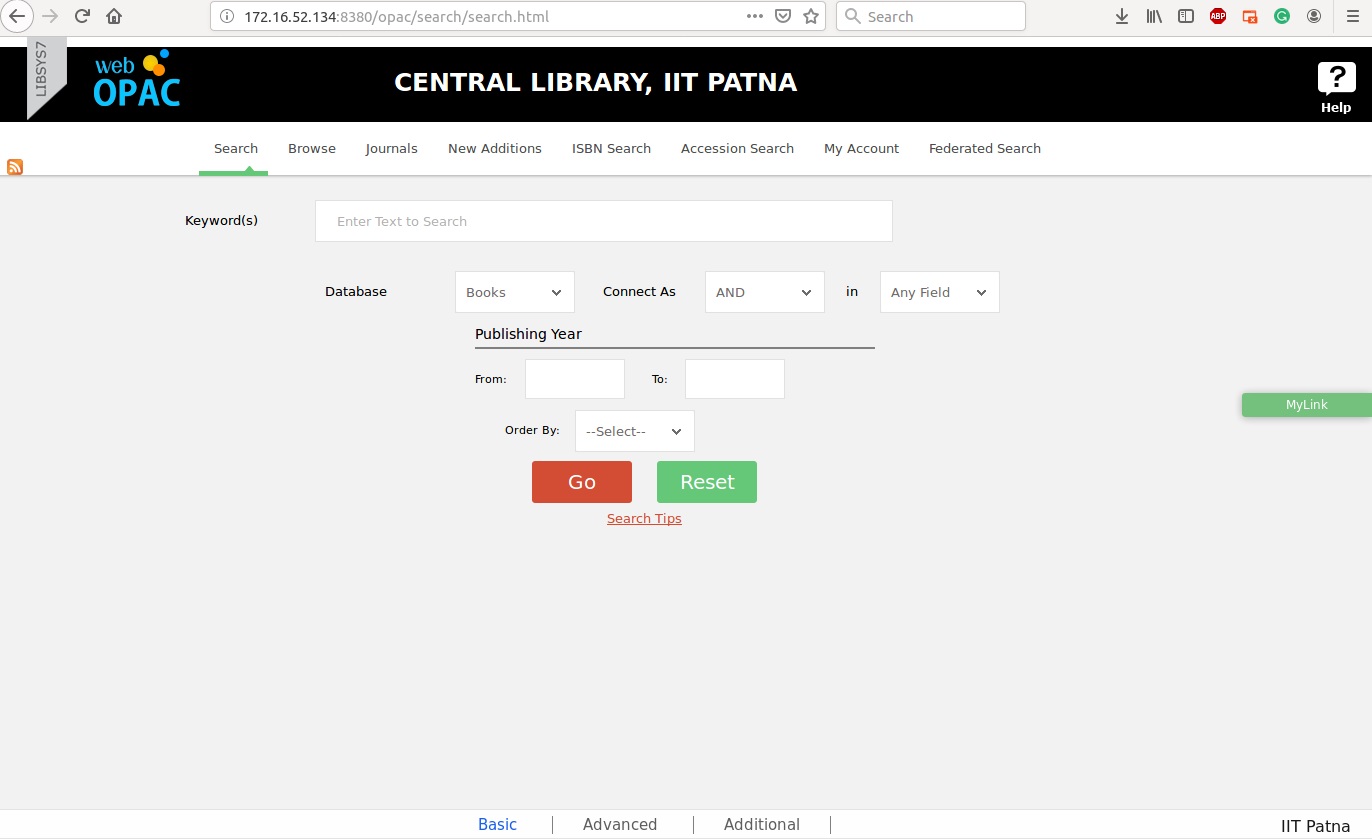 If you wish to see the new arrivals in the Central Library just click on the left hand side New Additions option. After clicking the option you will able to see the New Arrivals as below: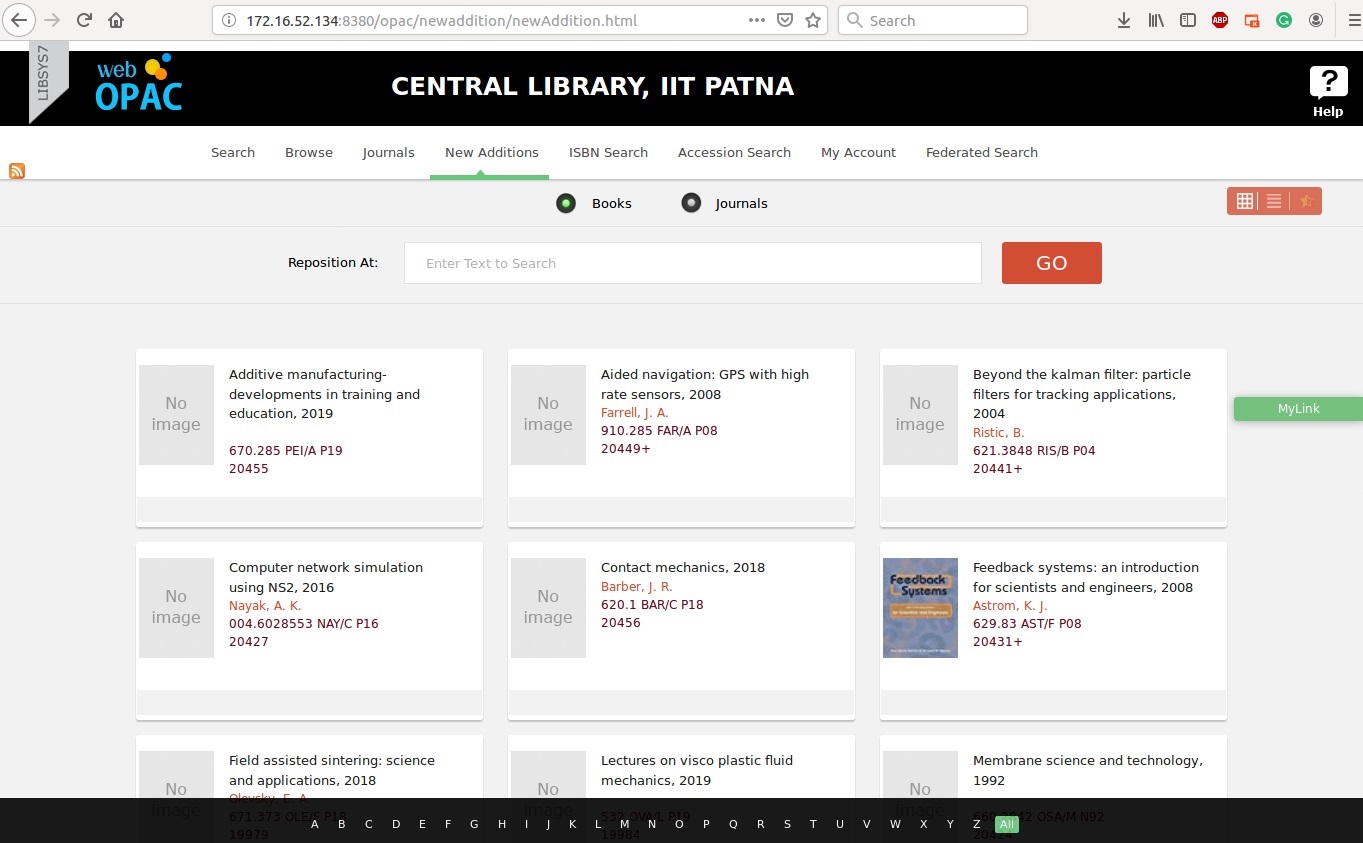 If you wish to know your account details/Status as how many books you borrowed from library ,what is the due date of them, history etc. then just click on right side options under the my Account like Check-outs, Reservation,History etc,
Note: The Password is default for all up to the employment id 100 which is '123456'. After the 100 there is no password required. Just simply write the employment id/ Roll No. and enter.